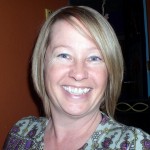 I'd relish the chance to employ my writing and editing expertise in the service of your project. Equally adept at technical, marketing and creative writing, I'll adapt the style and tone of the piece to your company culture or "voice" and to industry standards.
One recent week's work included: editing software documentation, re-writing a whitepaper for a leading Identity and Access Management software company, developing a  website for a small business start-up, editing two chapters of a novel, ghostwriting a pet care industry blog and meeting with a creative coaching client.
I specialize in on-line collaboration, making it as easy to work together across time zones and international borders as it is to meet up at the local coffee shop. Professional and uncomplicated, clients consistently find me easy to work with — and I always, always beat the deadline.
Find me here:
kphrases@gmail.com
www.phrasesincorporated.com
505.507.0008
Specialties: Technical Writing & Editing, Open Source Software Marketing, Copywriting, Copyediting, Blogging, Ghostwriting, Web Content Writing & Editing, Web Site Content, Creative Writing, Editing, Manuscript Critique